36V 2Ah Battery
LED Light
Bluetooth
250W Dual Motor
220 Lbs Max Load
15° Uphill
7.5 MPH
7.5 Mile Range
SIMATE 
Provide High-quality Products and Services
◆UL2272  Certification—All Simate hoverboards meet the CPSC requirements for safety testing standards specified primarily for twisters and hoverboards, which is UL2272 certification. In addition to the regular test, that also includes failure test, crush test and other 8 safety tests. This is the CPSC and SIMATE together to ensure the safety of users.
◆Self-balance Technology—This can help kids or beginners to balance and make 2 minutes to control the hover board possible. Also, this is one of our efforts for safety. When the user does not stand still or another object touches the hover board, it  will not move around.
◆Bluetooth Speakers & LED Lights—Kids' favorite! The hoverboard scooter has a built-in Bluetooth speaker, you can connect your smartphone or devices to play your favorite music or books. Meanwhile, the electric board is equipped with bright LED lights, The flashing wheels and LED running lights to make night safer and more fun.
◆Top Performance—The hoverboard has 6.5" two solid rubber wheels, a strong Aluminum frame, non-slip footpad, which gives you a better grip and control. Meanwhile, 3 adjustable safe speed modes, a built-in Lithium-Ion rechargeable battery, powerful 250W dual motors which can go at the 7.5mph top speed, top range 7.5 miles, and max load 220 lbs, even ride uphill up to a 15-degree slope. These make it the most perfect hoverboard for kids and beginners.
◆Perfect Gift—Safe, good looking, fun and learning, if you are looking for a gift like this for your precious kids, then you are looking for the right one! The Apato series, the mainstay of Simate, exists for this reason. Best gift for kids as Halloween, Christmas, Thanksgiving, Birthday Gift.
WHY APATO IS PERFECT FOR KIDS AND BEGINNERS?

Why Apato is designed for kids and beginners?
6.5'' tires, small and easy to control; Thicker shell for more durability; Self-balancing mode help easier and faster to control; Three speed modes to meet different levels.
FLASH POINT
CHOOSE YOUR COLOR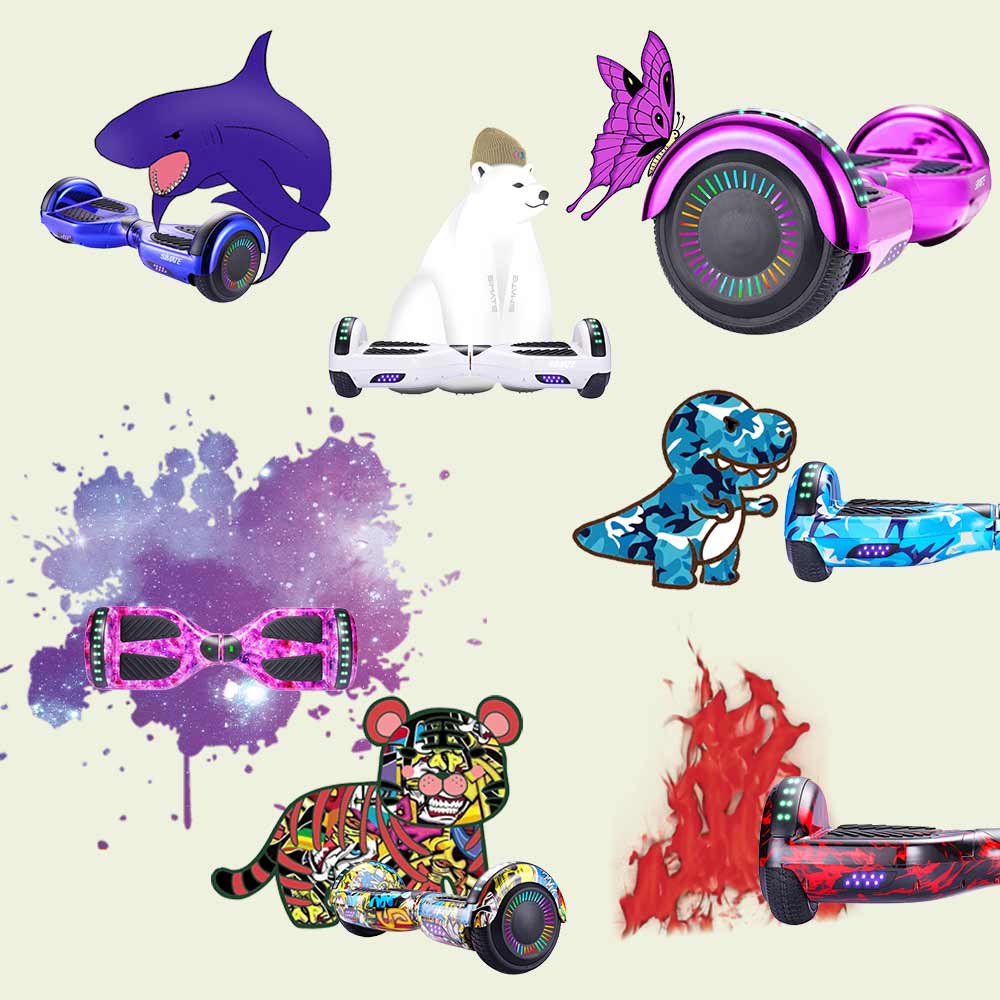 With more colors to choose from than other models, Apato is sure to have a color that your kids will love.


AWESOME LIGHTS AND BLUETOOTH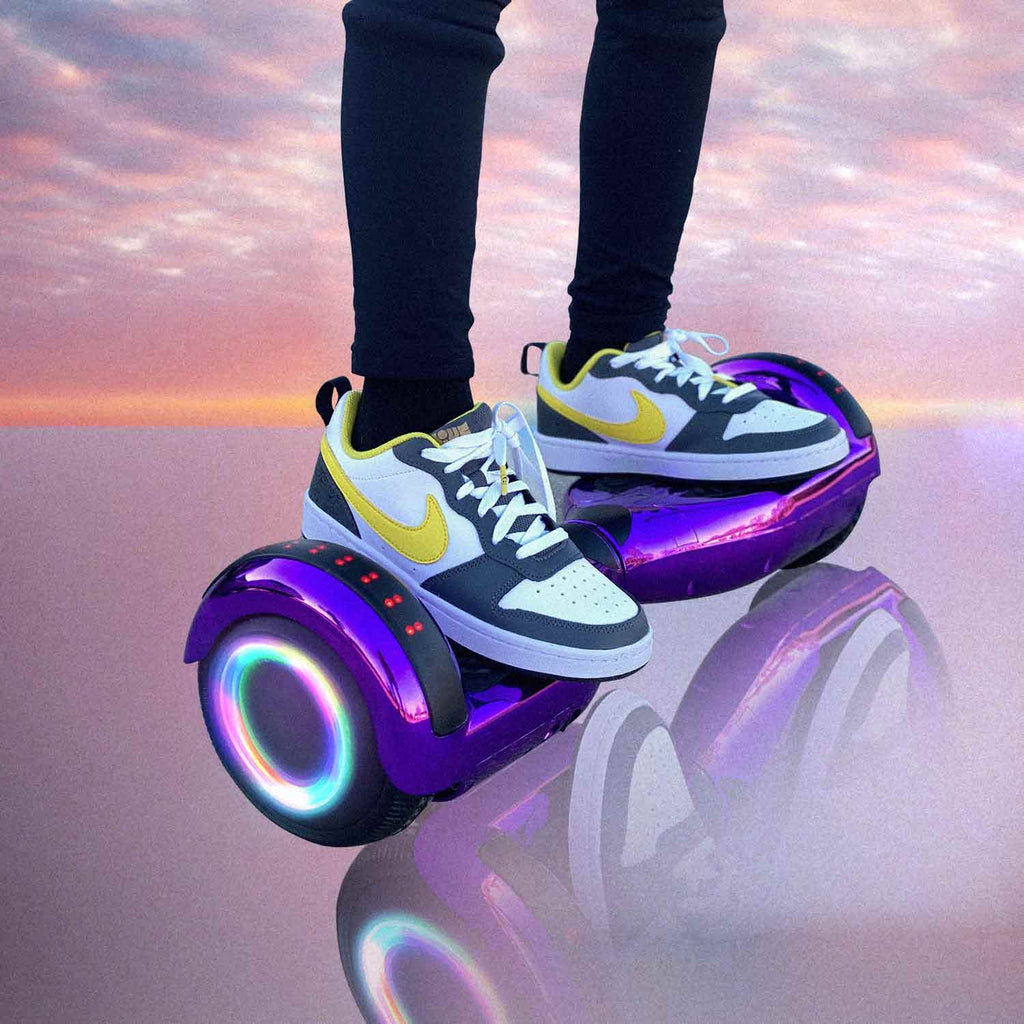 The kids' favorite, there are brilliant lights when you turn it on. Connect Bluetooth, play your favorite music, and let's dance!


WHAT'S IN THE BOX

The hoverboard you choose
Hoverboard go-kart
Instruction manual
Charging plug