Let's get to Apato - The first product we launched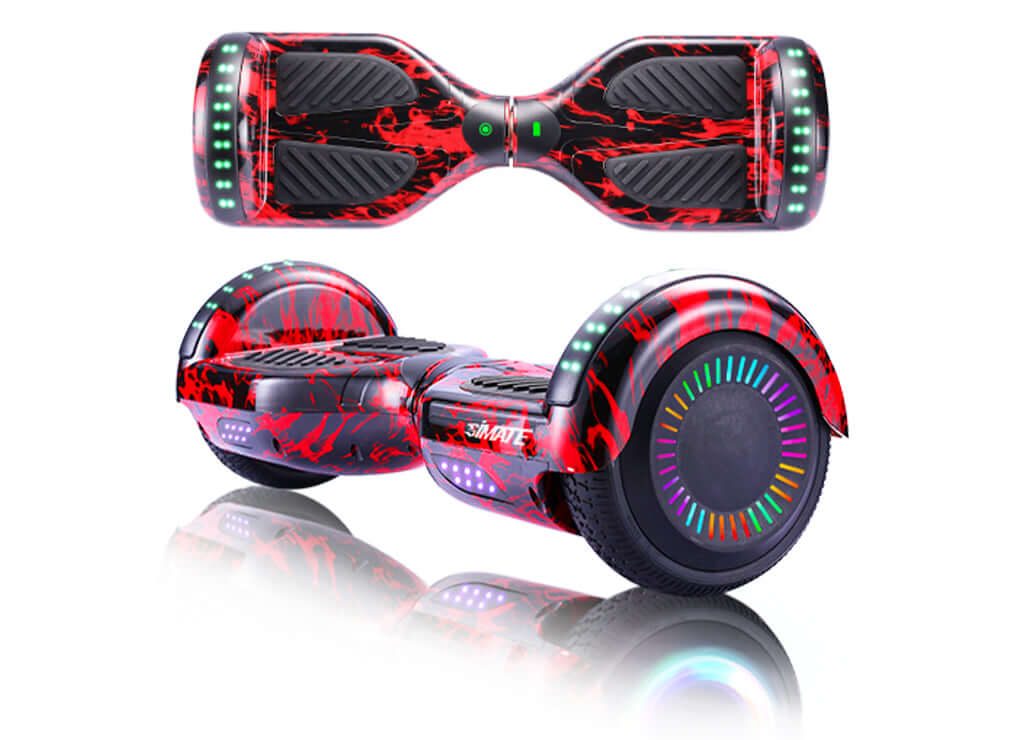 In this blog, I will introduce a little about the performance and design of Apato, if you want to know about this, it only takes 3 minutes to read.
First of all, the important performance that is concerned by users must be necessary for Apato.
Easy to use: This is an easy-to-learn self-balancing electric skateboard that takes no more than 1-2 hours to gain ease in use. On average, a child can hit the sidewalk alone after about 30 minutes.
Highest Safety Standard: The safety of our customers is our primary concern. Highest safety for our Self Balance Board and its users meets the highest safety standards in Europe, thanks to battery cells from a high quality brand manufacturer.Integrated battery overload protection system. Engine safety control system, certified to European standards. User safety is our priority. A tested, highly resistant battery will guarantee safety while driving.
Strong performance: This Self Balance scooter is equipped with two extremely powerful engines and can accelerate you under normal driving conditions with a load of 65 kg to a max speed of 15 km/h. With smart sensors of the new generation and two LED lights on the front, this scooter ensures a safer and more stable driving experience.
In addition to that, you can see that the Apato itself has a lot of design highlights.
Longer battery life and more energy-saving battery: 36V, 2A lithium battery allows you to fully enjoy the play time. BMS battery management system monitors the battery status, which is more energy-saving and safe under the same battery capacity, increases the average usage time, and greatly reduces power consumption. In addition, the battery has passed UL2271, MSDS, UN38.3 certification strictly, and Simate provides a 6-month warranty for the battery to ensure safe use.
Airframe material:In order to protect the safety of cyclists, we are determined not to use cheap materials! Apato is equipped with a thicker (1.55mm) ABS shell without impurities and an ultra-light aluminum alloy chassis, which makes the body lighter and more weight-bearing! The interior of the frame has been redesigned by engineers to be more impact-resistant, won't break, and can hold up to 220lbs.
Motor:Equipped with dual 250W brushless DC hub motors and 3-speed speed adjustment function, the digital frequency conversion control technology makes the speed controllable, the output is stable and the riding is more stable. Depending on riding habits and terrain, Apato has a range of up to 12 miles and a maximum speed of 7.5mph. Simate backs the motor with a 12-month warranty.
Pedals:Patented pedal design makes the gyroscopic sensors evenly distributed energy, more sensitive operation and easy to learn.
Four Anti-Slip pedals are designed separately to make it easier to manipulate.
Safety Indicator:The indicator light will make sure the hoverboard is in the perfect condition.
Bluetooth Speaker:Built in branded high quality speaker that allows you to enjoy music while you ride
LED Wheel Lights:Equipped with LED lights and colorful flashing wheels, makes travel safer and fun while riding in the darkness.
Safe at the wheel:The integrated gyro sensor ensures fast learning in just a few minutes and will certainly get you to your destination quickly. Recommend both children and adults. With 100% high-end components, you can safely use it without having to worry about regular interruptions due to unforeseen outages.
Solid Rubber tires:6.5" non-slip sturdy rubber tires ensure lasting smooth rides in your home or outdoor adventures.
If you still feel that Simate needs to improve some aspects after reading the above, please feel free to send an email to customer service, we will definitely consider your suggestions seriously!
---