What is the best hoverboard for kids?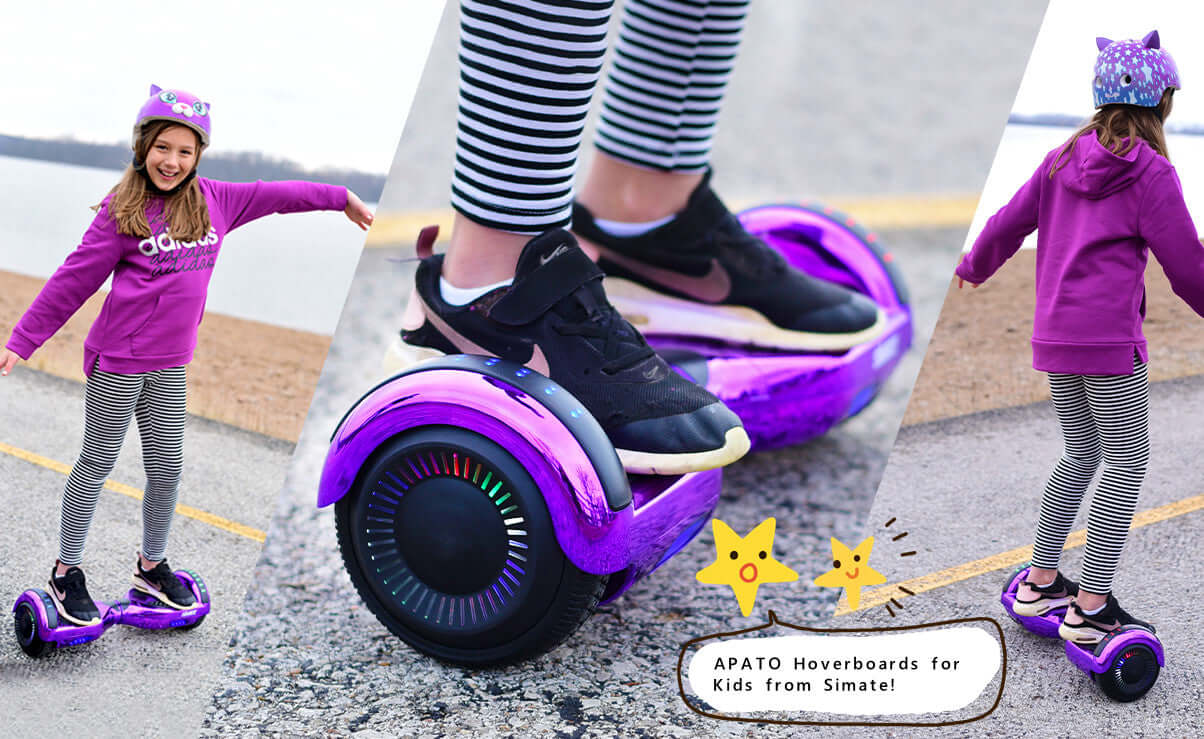 As the lithium riding toy for kids, hoverboards are always popular these years.
Safety is always a crucial problem. As a professional DTC brand known for producing and offering quality hoverboards,
we, Simate,try our best to offer the safest hoverboards for kids with reasonable price. Now, let's see why APATO hoverboard from our brand is the safest.

(Apato 6.5'' hoverboard for kids-Chrome Purple)
APATO Hoverboard for Kids
There are 5 ways to prove that Apato hoverboard is the safest hoverboard for your kids. These include:
1) UL 2272 safety certified lithium battery
2) 3-speed modes
3) 4 separate controlling & durable pedals
4) Aluminum frame
5) Over 5times test
(UL2272 safety Certification)

Simate Hoverboard
One of the safest hoverboards for kids is the Simate Apato hoverboard.
· 6.5'' wheels
· 220 lb rider limit
· Bluetooth-speaker
· 6 different colors
Riding Hoverboard is a good way to improve our balance skill, that is why it is also called balance scooter.
Apato hoverboard is specially designed for kids, it has 4 pedals to help children easier to learn and control it. Through the whole body muscle movement, the body is in an active and relaxed state,
which promotes the development of the cerebellum,thereby promoting the development of the brain and improving intelligence.
Riding a balance scooter for a long time can make children's body in a good shape, and make them get a 5-10 cm taller.
There is no need to look for a professional or specific place for riding hoverboard, you can ride it on roads, parks, forests, courtyard, and even indoors.
No matter the weather is good or terrible, you can do exercise and ride it anytime, anywhere. (Only riding indoor when it's rainy)
Hoverboard became popular several years ago, Nowadays, it is still the best riding toy for kids. Safety takes priority over any other matter for Simate hoverboards.
You can always trust us!
---