Why Are Hoverboards Used As Gifts For Children?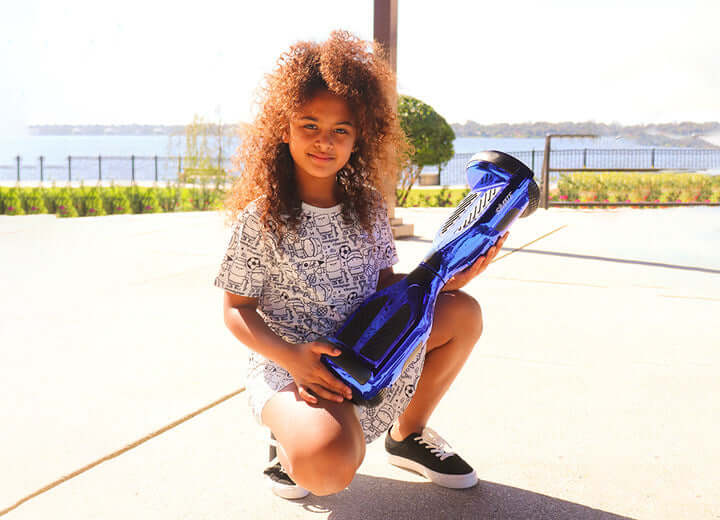 We would like to talk about an interesting thing today, why hoverboards are given as gifts for children, but adults rarely take them home for themselves. In our survey, most of our customers are moms, dads or grandparents who are keen on giving hoverboards as gifts to the kids in the family so that they can have fun, but they never thought of buying a hoverboard themselves to be a kid themselves. So we did a survey to see why this happens.

1. The hoverboard is just a toy. Yes, most of the respondents said the hoverboard is just a toy, a toy given to children as a gift on their birthday or Christmas and other holidays. This is an inherent impression, remember the initial hoverboard first appeared in the public view of the craze? 2015 many celebrities such as Justin Bieber for hoverboard endorsement, make hoverboard known and love it, hoverboard completely become a trend-setting symbol, youtube appeared on a variety of hoverboard challenge videos, a variety of hoverboard brands also emerged. It can be said that it was a time when all people played hoverboards. But later, the hoverboard was found to be a number of explosive accidents made everyone's enthusiasm for it sharply reduced, Amazon is not allowed to sell it, the United States issued a relevant policy to prevent the hoverboard into the market and decided two years later that only has UL certification of the hoverboard is eligible for sale. But by that time, the public had already forgotten about this toy that belonged to adults, after which it was left on the market as a gift for children.

2. New products such as electric bicycles and electric scooters flooded the adult market. In recent years, especially the invasion of the new crown virus, resulting in electric bikes such products are very hot, people can use it to do short trips to visit friends, etc., very practical. And adults seek excitement, they are more important to speed and driving range, and bicycles, scooters and other products, hoverboard speed and driving range is simply too weak, completely unable to meet the adult entertainment requirements. And for many people hoverboards can catch fire and many other accidents, but in fact, as a professional manufacturer of hoverboards, we agree that the speed and mileage of hoverboards can not be compared with bicycles and other products, but the accident rate of hoverboards will be less than these big guys, after all, they are more complex and high speed, many people also like to use these big guys to do dangerous and extremely challenging things. Challenging things. Previously, due to the occurrence of accidents such as explosions, the market has also developed strict rules of access to hoverboards, basically with UL certification of hoverboards is not such accidents. At the same time, we still emphasize that the hoverboard is a good toy for adults, and the most important point is that the hoverboard is cheaper!

The Apato series of hoverboards from Simate has a speed of 7.5mph and a range of 7.5 miles, takes only 2-3 hours to recharge which is significantly less than other brands of hoverboards, has a weight capacity of 220lbs, enough to support the weight of an adult, and it is made of absolutely sturdy, unadulterated ABS and aluminum, and most importantly The most important thing is that it has passed UL certification to avoid you worry that it will explode! And also has LED lights and Bluetooth, you can use these features to get happy. In addition, it is also equipped with a three-position speed control function allows you to switch to get a sense of security.

Hoverboard is never limited to gifts for children, for adults may not look interesting, but when you stand on it is a different kind of fun!
---